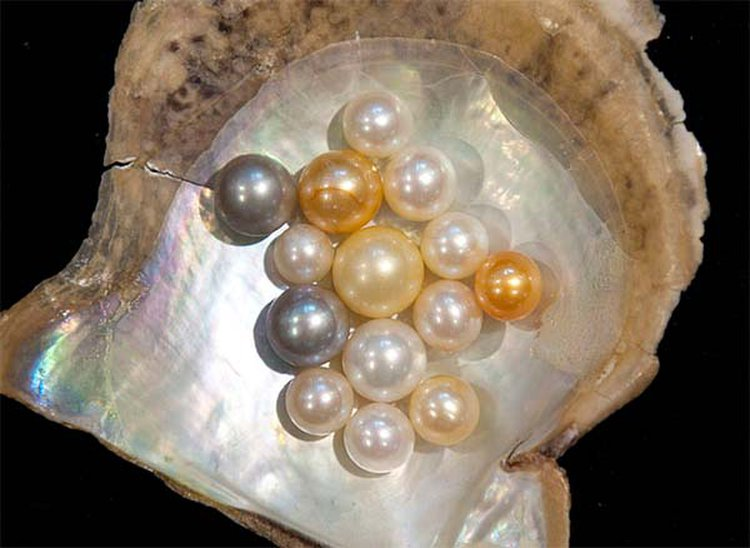 When it comes to pearls, there is a lot of confusion onto which type of pearls to choose. The most common debate being on Freshwater or Akoya pearls.
Choose Pearls Based on the Occasion
A variety of factors go into determining the pearl price. Akoya pearls are priced higher than freshwater pearls. Many people might wonder why such a huge difference between the two. The reason being Akoya pearls are rare as they can grow only 1-2 pearls at a time. In addition to this, the lustre and shape is also superior to freshwater pearls.
If you are on a budget restraint, then you might want to go in for freshwater pearls. Freshwater pearls are an ideal choice if you plan on purchasing them for everyday use. If you plan to gift an expensive or purchase pearls for special occasions, then Akoya pearls might be a better option. To know more about freshwater and Akoya pearls click here!
The shape and structure of pearls also makes a difference in the pricing. When compared to Akoya pearls, freshwater pearls are big in shape. They are often smooth in shape and are extremely durable in nature. Freshwater pearls come in different shapes and give a slight glow.
Almost all pearls come with blemishes. In freshwater pearls, you might see dull spots or ridges. In case of Akoya pearls, there may be pin price marks or dark spots.
Distinguishing Between Freshwater and Akoya Pearls
If you are specially looking for freshwater pearls or Akoya pearls, you need to understand the basic difference between the two. These differences include:
Akoya pearls have better lustre than freshwater pearls
Freshwater pearls have a thicker nacre than its counterparts
Freshwater pearls are mantle tissue nucleated. This means that the mantle tissue is cut out from the mollusk and inserted into the harvesting mussel
Akoya pearls on the other hand are bead nucleated. Here small beads are inserted into a marine oyster or an existing pearl sac
Freshwater pearls come in various colors while Akoya pearls come in white with rose, silver and ivory overtones
Conclusion
Freshwater and Akoya pearls both have a name in the jewellery industry. You need to check which of these best suits your preference and then purchase them for reputed dealers.