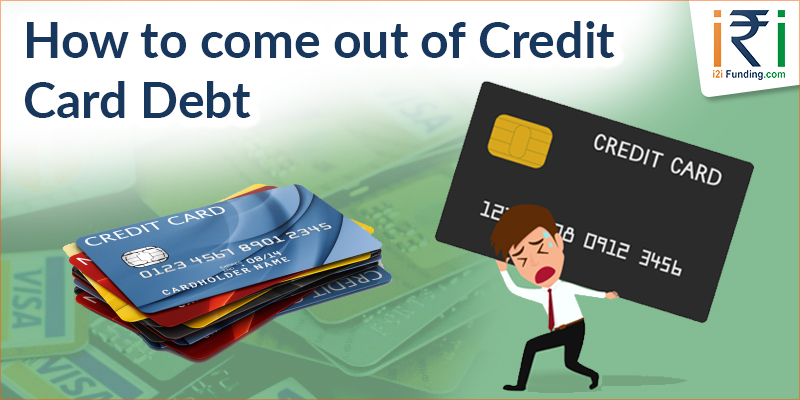 Equated monthly instalments(EMIs) revolve around the concept of paying loans in equal increments over a fixed tenure along with additional interest to the principal loan amount.Lately, Credit Card companies have imbibed this beneficial feature to make Credit Cardpayments easier and acquiring a largerpool of customers. People from diverse financial backgrounds can now availthe advantage of various Credit Card benefitsand payment schemes.
In the past, for repayment of Credit Cardbills, either thebeneficiary had tomake the entire payment before the payment due date, or pay a minimum due amount.The introduction of EMI repayment optionshas made it convenient for customers to easily pay their Credit Card outstanding amounts on a monthly basisalong with a low-interest rate over a fixed period.
Advantages of Converting Credit CardOutstanding Amount to EMIs:
Lower rates of interest:In comparison to the interest rates charged by Credit Card companies, EMIs offer lower rates of interest along with flexibility in payment. In general, an interest rate of 1.2% to 1.5% per monthis charged on monthly EMIs, whereas Credit Cards levy a daily interest amount on the outstanding amount.
Reducing interest rates: Most Credit Cards calculate the interest on EMI on a reducing balance basis. Reducing balance is the unpaid bill amount at the end of the billing cycle. The advantage in reducing interest is that the interest is calculated onlyon the outstanding or remaining amount and not on the entire amount spent. 
For instance, on a total outstanding credit of Rs.10, 000,if a sum of Rs.4000is already paid through EMIs,the interest will be charged on the remaining Rs. 6000 and the remaining EMIs will be calculated similarly.
The part of payment towards the principal and interest amounts would vary (initially interest charged is higher,andthe lower principal amount is deducted) as the balance amount reduces, but the EMI amount would remain fixed.
Bigger repayment window:Credit Cards with EMI payment options offer a bigger repayment window. Usually, a repayment window of 3,6,9,12,18 and 24 months is offered to customers. The customer can choose the tenure of repayment before enrolling for the EMI scheme. Whereas on the other hand,Credit Cards without the EMI option have a repayment window of 45-55 days which is interest-free,customers availing this option have to pay the minimum amount due before the due date or may be chargedhigher interest on failing to pay within the allotted time.
Taxes and processing fee:The processing fee is calculated only on the specific percentage of the sanctioned amount payable to the banks.In the case of Credit Cards with EMI facility, the processing fee is calculated on the outstanding Credit Card bill. Along with processing fees,goods and services tax (GST) is also chargedwhich is 18% at present on both interest amount and processing fee.
As promotions, certain banks may waive off processing fee. You can convert to EMI facility during these offer periods and make the most out these schemes.
Cancellation: EMI facility can be pre-closed before the tenure is completed just like any other EMI scheme, the period of the cancellation of this facility may vary from bank to Usually, the period for this is 15 to 45 days, within this period the charges are fully refunded before converting the due into a loan. The outstanding amount can be prepaid before the tenure ends once the customer has funds.But for all this process you have to submit your all documents and get digital signature with these documents.
Banks Offering Schemes on Credit Cards That Convert Outstanding Credit to EMIs:
Severalreputed banks like ICICI Bank, HDFC Bank, Axis Bank, Kotak Mahindra Bank, State Bank of India, Bank of Baroda, IndusInd Bank banks have started offering their customers the option to clear Credit Card dues by EMIs.Thisgives the customers the option to pay back through EMIs.
Credit CardEligibility for Leading Banks:
Credit Cards help customers make big purchases without worrying about paying the amount all at once.Different types of Credit Cards are available as per need and lifestyle. Leading banks, both national and private offer a variety of cards as per priorities, like shopping cards, cashback cards, rewards card, travel cards, business cards, entertainment cards and lifestyle cards.
Every card comes with its eligibility criteria;once the customer falls into the givencriteria, they can enjoy the benefits provided. State bank of India is one the leading national banks of the country with competitive interest rates and loan schemes. They offertailor-madeCredit Cards to their customers,and the SBI Credit Cards Eligibility Criteria are relatively easier to fall into.
SBI Credit CardsEligibility Criteria:
Age: While applying for an SBICredit Card the applicant must fallunder the age criteria, theapplicant must be minimum of 21years and to a maximum age of 60 years, with the add-on members being 18 years or above.
Income requirement:SBI has regular income criteria, under which the majority of the customers can avail Credit Card benefits. The minimum income requirement is Rs. 18,000 monthly for a salaried or self-employed individual.
Employment:The main applicant may be salaried or self-employed, whereas no such requirement exists for add-on members.
Interest-free period: The applicant may enjoy 50 days of the interest-free period.
ATM cash withdrawal charges: Cash withdrawals through ATMs are charged at Rs. 300 or 3% of the amountwithdrawn.
Nationality: The applicant must be Indian or a Non-Residing Indian (NRI).
SBI Credit Cards eligibility criteria aren't very demanding,and the bank offers varied benefits at competitive interest rates, making it one of the most preferred banks in the country.
In conclusion, EMI options are highly beneficial to those who make big purchases, as the amount of outstanding credit can be paid easily at minimum interest over longer tenures making it easier for the average Indian to make big purchases without thinking twice. The best time for conversion of your Credit Card to EMI facility is during promotions and offer periods.Cancellation of processing fee or lesser interest rates is few of the perks offered during promotions.Negotiating before conversion may help customers with clean repayment history before opting for EMI option make sure to be aware of all terms and conditions involved.