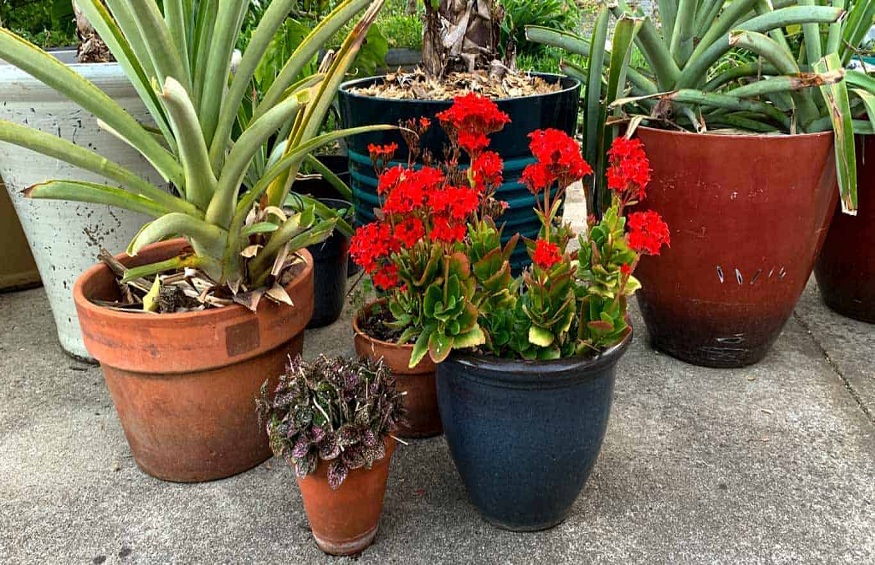 Wood, fiberglass resin, cast stone or concrete, as well as metals such as copper, bronze, brass, and aluminum, to name a few, are used to make pots and containers today. Let's not forget about the popular terracotta and ceramic materials. Material makeup may be important in various ways when it comes to landscape design. Wood, for example, has a rustic, earthy appeal that is essential to a country or naturalistic theme, such as the Shaker decorative style. Here are some suggestions about when to utilize the different sorts of pots and planters:
Terracotta and clay
Southwestern and Tuscany appeal to terracotta and clay pots. They also work well in a naturalistic setting that emphasizes pragmatism and simplicity. Large Terracotta pots and urns covered with elegantly garland or Della Robia motifs, for example, are prevalent in a Tuscan environment. Cherubs and putti are sometimes seen on such planters. Use attractive blossoms and blooms to complement the look of orchids, poppies, and irises in containers.
Plastic containers
Containers made of plastic have a more practical aspect. They are substantially lighter and less expensive than wood, clay, or concrete. Plastic containers may have a retro style from the 1950s or 1960s. Because they are lightweight, they are ideal for transporting plants indoors. If you want to utilize plastic containers, conceal them among the greenery or sandwich them in corners where you can enjoy the view of the tree without drawing too much attention to the shape and appearance of a monotonous plastic container.
Wooden planters
Introduce your beddings in wooden troughs, barrels, or buckets to be more imaginative with your choice of wooden planters. Planters made of wood are appropriate for country and English themes. Those daring enough can even add color and form with a large wheelbarrow full of plantings to bring color and natural vigor. The use of wood and other natural products as a technique of stressing self-reliance and an honest, unadorned lifestyle reflects the homeowner's enthusiasm for the natural surroundings.
Metal planters
Since ancient times, metal planters have been used, and the exquisite details of brass, bronze, and cast iron pots and planters have been spelled out and commended in many archaeological literatures. Metal planters are attractive and pricey, but they require frequent watering, which is best done in the mornings and evenings because they can become heated in the afternoon and harm your plants.
Fiberglass resin planters
Fiberglass resin planters are becoming increasingly popular in the landscape. They are made of higher-quality materials and are considered to be more durable garden forms. One of the reasons they are quickly rising into the industry as a popular choice for the garden is that they are easy to move and friendly alternatives. Furthermore, fiberglass is adaptable, allowing producers to develop a wide range of designs that would be impossible to achieve with other materials such as cast iron or concrete.