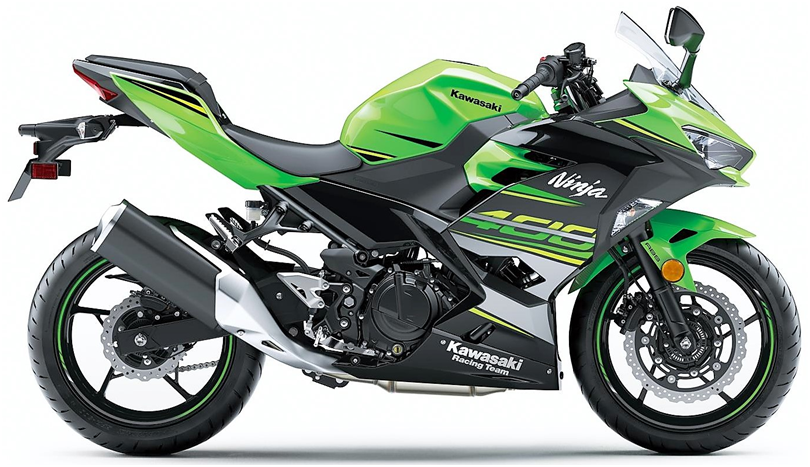 Bikes never get old. No matter what those who love speed often find themselves buying yet another gem for to add in their collection. However, when you're restricted to a particular budget doing some research and a bit fact gathering is a must.
Buying a new bike within rs.3-6 lakh budget is not a tough task actually, because in this range you'd surely find ample bikes that would fit your needs perfectly.
Here is the list of top new bikes within 3-6 lakh budget. Pay some heed.
Benelli TNT 300 – INR 3.08 lakh
The sound of this bike is like music to the ears, with a 300cc liquid -cooled vertical-twin cylinder engine and multi-adjustable suspension the bike looks ravishingly classic and super dope.
Yamaha YZF R3 – INR 3.49 Lakh
With self start mechanism and mileage of 22 kmpl the Yamaha YZF R3 seems to be a good deal to grab. The 321 cc bike has undergone several subtle changes over past few years. Today we have a new updated bike fit for city use and distance riding.
Kawasaki Ninja 400 -INR 4.69 lakh
Kawasaki is quite popular amongst the new generation bikers owing to its road presence and quality material. The entire semblance of the bike clearly shows how brilliant and perfect the fitting and finishing is. Ninja 400 features a 399cc displacement, weighs at least 173 kgs with a mileage of 25km/l.
Benelli TRK 502 – INR 5.00 lakh
With a 500cc engine, mileage of 33.5 kmpl and top speed of 140.00kmph this beast bike gives the rider ultimate fun of bike riding. It has stunning looks and great road presence too.Also check Tata Altroz on road price
HD Street 750 – INR 5.33 lakh
As the most affordable Harley-Davidson motorcycle, Street 750 stands tall. Everything about it is refreshing and great. It has an engine of 749cc with liquid cooled cooling system. It also has a mileage of 17km/l and fuel capacity of 13.1 litres.
Kawasaki Vulcan S – INR 5.48 lakh
The Kawasaki Vulcan S is available in India at a price of 5.48 lakh INR (ex-showroom) and the bike is completely worth the money. With an engine of 649cc, it has modern cruiser styling. The top speed of this beast is not less than 168 km/h and also has a good mileage of 22.8 km/l.
Kawasaki Ninja 650 – INR 5.49 lakh
Last but not the least, Kawasaki Ninja 650, the most affordable one amongst all the bigger bikes is a perfect fit for you within the budget of 3-6 lakh. It has an engine of 649cc. The new updates have made it less heavy than before and also much more stylish than ever. This bold and beautiful machine gives you a mileage of 21 km/h, and is apt for touring purposes with a fuel capacity of 15 litres