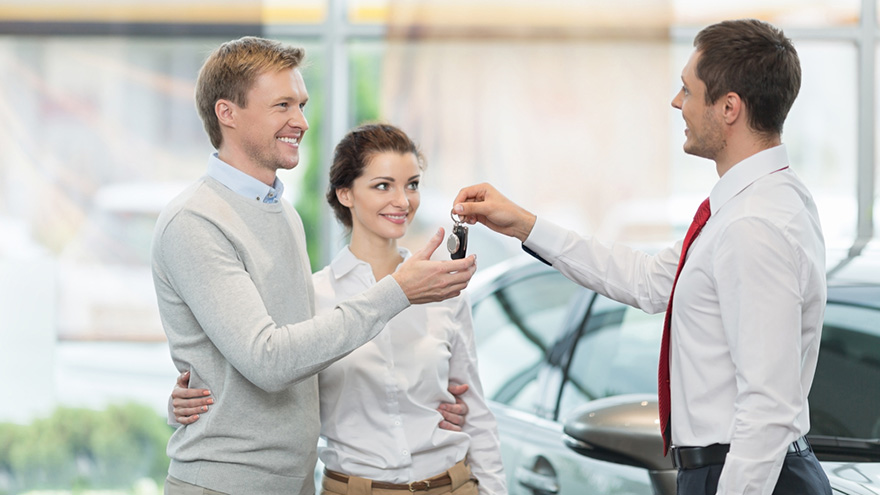 The automotive industry has always been driven by customer satisfaction and exceptional service. In today's competitive market, car dealerships are constantly seeking innovative ways to elevate their sales teams' performance and improve the overall customer experience. Artificial Intelligence (AI) roleplay training has emerged as a game-changing solution, allowing dealerships to train their staff effectively and consistently in realistic simulated environments. This article explores the role of AI roleplay training in revolutionizing dealership operations and transforming the way customers are served.
The Evolution of Roleplay Training
Traditionally, dealership sales training involved hypothetical scenarios and role-playing exercises to develop salespeople's skills. However, these methods often lacked the realism necessary to prepare sales teams for the diverse challenges they face in real-world customer interactions. AI roleplay training brings a new dimension to this process by harnessing the power of machine learning and natural language processing to create immersive, lifelike simulations.
Simulating Real-Life Scenarios
AI roleplay training platforms utilize vast amounts of data to generate interactive conversations with virtual customers, accurately mimicking real-life scenarios. Sales professionals can engage in lifelike conversations with AI-powered virtual customers who exhibit a range of personalities, preferences, and buying behaviors. This enables sales teams to practice their skills, refine their techniques, and make data-driven decisions within a risk-free environment.
Personalized Learning and Performance Improvement
AI roleplay training goes beyond generic role-playing exercises. The technology leverages adaptive algorithms that analyze individual salespeople's strengths, weaknesses, and learning styles. By tailoring the training experience to each participant's needs, AI roleplay platforms optimize the learning process, leading to accelerated skill development and enhanced performance on the dealership floor.
Feedback and Analytics
One of the key advantages of AI roleplay training is the detailed feedback and analytics it provides. AI algorithms monitor and analyze every interaction, capturing valuable data points such as conversation effectiveness, customer satisfaction, and product knowledge. Salespeople receive personalized feedback, allowing them to identify areas for improvement and refine their approach. Managers can also access comprehensive analytics to track the progress of their teams and identify common challenges that require additional training.
Improving Customer Experience
The customer experience lies at the heart of a successful dealership. AI roleplay training equips sales teams with the skills necessary to provide exceptional service. By simulating a variety of customer interactions, salespeople gain the confidence and expertise to handle various scenarios effectively. This translates into improved customer engagement, increased trust, and ultimately, higher customer satisfaction ratings. Moreover, AI roleplay training helps sales teams anticipate customer needs, leading to more personalized and tailored experiences.
Cost-Effective and Scalable Solution
AI roleplay training offers cost-effective and scalable benefits to dealerships. Traditional training methods often require significant resources, including dedicated trainers, time, and physical training spaces. AI roleplay training platforms eliminate these constraints by providing a virtual environment accessible at any time. Dealerships can train their staff remotely, reduce training expenses, and easily scale the program to accommodate new hires or expanding teams.
Conclusion
As the automotive industry continues to evolve, dealerships must adapt to stay ahead of the competition. AI roleplay training offers a transformative solution that enhances the performance of sales teams and improves the customer experience. By leveraging realistic simulations, personalized learning, and advanced analytics, dealerships can equip their staff with the skills and confidence to excel in real-world customer interactions. As AI technology continues to advance, the future of automotive sales training is set to be revolutionized by AI roleplay training, empowering dealerships to thrive in a rapidly changing market.