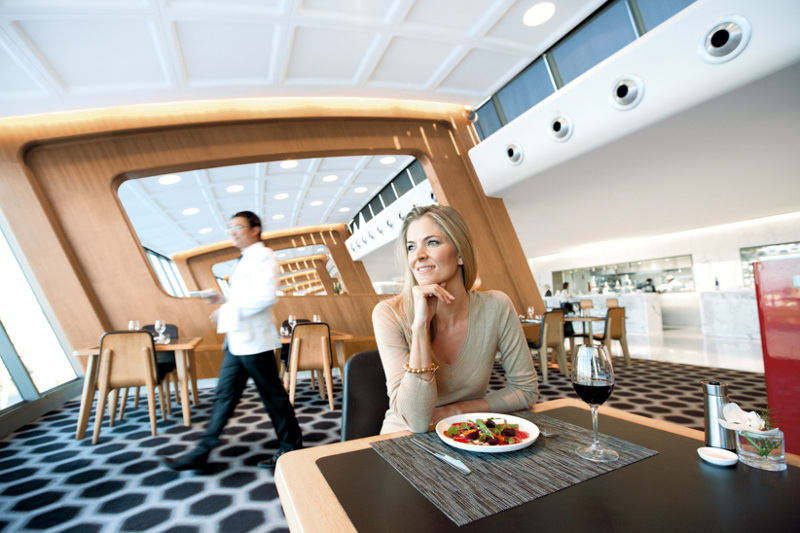 The Coronavirus pandemic has radically changed the travel experience around the world. Airports, airlines, hotels, and other industries are working hard to improve customer safety, reviewing processes, and investing to provide a suitable environment. With the lounges, it could not be different.
All international airport operators of the Priority Pass program and a world leader in airport experience, this week announced new global health and safety standards for VIP lounges at participating airports. The expectation is that the rooms will quickly implement the proposed changes and adaptations. This is what will change:
New security standards for VIP lounges
The new standards were developed with the support of a specialist in virus management, immunology, and communicable diseases and include the following measures and recommendations:
Provision of personal protective equipment and intensification of employee training in health and safety
Floor markers for social distance in rows and other areas
Review of the design and suitability of the furniture to ensure social distance, allowing groups of travelers to feel close
Better cleaning and disinfection in rooms
Change in air filtration systems
Physical contact solutions where possible, including food orders
Replacing printed posters with digital whenever possible
The standards will be implemented in all VIP lounges and recommended for use in the 1,200 partner lounges participating in the Priority Pass, LoungeKey, and Mastercard Airport Experience programs in 144 countries.
Non-Contact experience
The entrance to the VIP lounges just like the Dubai lounge can be done without any type of physical contact, using a digital Priority Pass, LoungeKey that the client can download on their cell phone. Physical cards can be inserted into the device but without the need to touch it.
The group is also developing non-contact processes at airports, using digital technology. To this end, it entered into a partnership with a restaurant ordering app to launch a pilot solution that will allow customers to order food and beverages without physical contact with lounge attendants.
The idea is that the travelers themselves use their phones or tablets to order food and drinks inside the room and receive them at the table or at a collection point.
The VIP lounges at various airports are equipped with comfortable waiting areas with audio and video equipment and restaurants. In addition, passengers can work in special places with access to a computer, telephone, and internet.
If you need a bit of peace and quiet, you can use a separate area equipped with sofas. Another advantage of the VIP lounges is that access to showers and laundry is faster than in other categories. But all these are now equipped with new global health and safety standards.
Now we can say that coronavirus has changed travel and nowhere is that more obvious than top 10 beaches in spain lounges. Many independent lounges are closed down too because of this coronavirus pandemic. Nearly, all escape lounges and many priorities passed locations were closed, during this pandemic.
Still, many people across various social media platforms have been inquiring, how safe lounge is in the covid situation? Whether buffet is available or not as usual. Now things have changed during covid 19 and people are more curious to know the answer to these questions.
Thanks to the global health and safety standards that contributed and now many airport lounges are open because of precautionary measures. Now, everything is available, at a safe distance to prevent any harm (Virus).