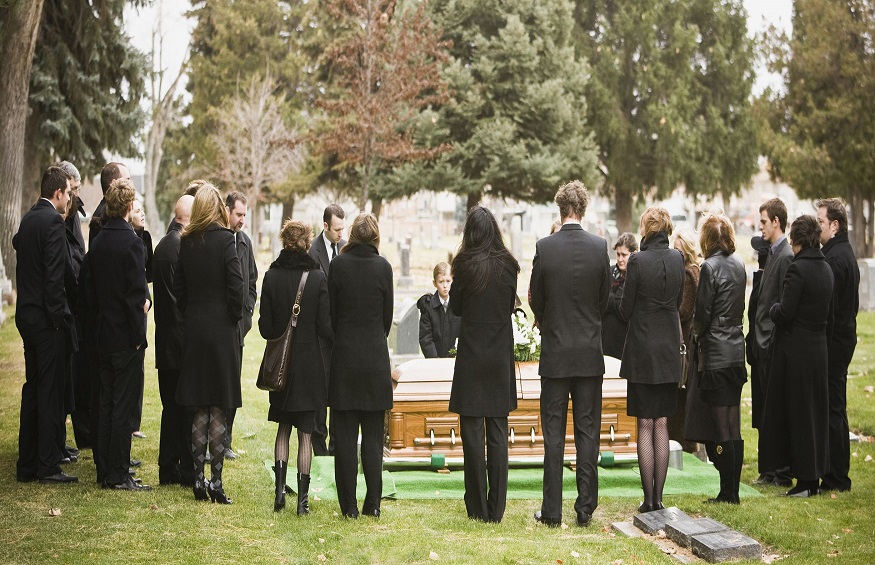 A lot of people hesitate in attending funerals because of the lack of basic knowledge on how to behave and what to say at such occasions. People don't generally feel comfortable to talk about or think about the morose subject of death. And usually such people don't know what to say in the face of grief of those left behind by the deceased. But sometimes it becomes crucial to know how to behave in such situations as this might affect the bereaved. A few words of comfort and even your presence in such bad times can bring a sense of warmth to them and help ease their suffering.
Some Basic Do's and Don'ts
1. Be on time
Its better to arrive early then to cause a disruption by making an entrance in the middle of the service or even worse, delaying the ceremony by making them wait for your arrival.
2. Dress appropriately
This is not time to make a fashion statement, so go with neutral and subdued colors like tones of grays and browns if not going for the traditional black. Such colors show compassion and sympathy in such times of grief. In some cultures like Hindu communities, white clothes are considered to be the most preferable attire.
3. Funeral flowers
Whether or not to take sympathy or condolence flower is again this is something that you need to do according to the deceased's culture and religion. Most wester cultures do bring condolences flower to show their sympathy. It brings the receiver a sense of hope, love and warmth in times of grief. But some cultures do not approve of flowers and gifts in funerals. So do your homework and try to read about this or take help from others to find out whether its appropriate or not.
4. Be respectful
Its better to remain silent rather than chat consistently and jubilantly at such times. Do not speak loudly and keep low tones of volume while speaking. Turn off cell phones or put them on silent in respect of the ceremony so as not to disturb the service. If you choose to bring along children, the make sure they are not making too much fuss in which case take them outside immediately. Incessant and loud crying can also be quite annoying so keep them in check and if you are too overcome with emotion, then it's better to excuse yourself from those around you.
5. What to say and what not to say?
At times such as these you can talk about the fond memories of the deceased, in their remembrance. Compliment them for the kind of lives that they lived. This is no time for insults and negative talks about the dead. Show your compassion and grief whilst also uttering words of comfort to ease the suffering of the bereaved.
Do not ask unnecessary questions about the death that might be too painful for those grieving. Some things you can say are,
I am so sorry for your loss.
Please tell me anything I can do to help.
You and your loved ones are in my prayers.
And avoid saying things like,
There's a reason for everything.
Atleast he lived a long life.
I know how you feel.
Educate yourself about all these basic etiquette that you need to follow when visiting funerals. Now that you know what to say and how to behave, there is no reason that you should avoid them like the plague. Just showing up is a good way to show your respects. It makes the family feel a sense of joy and comfort to see a large number of people showing up in respect and love for the deceased.