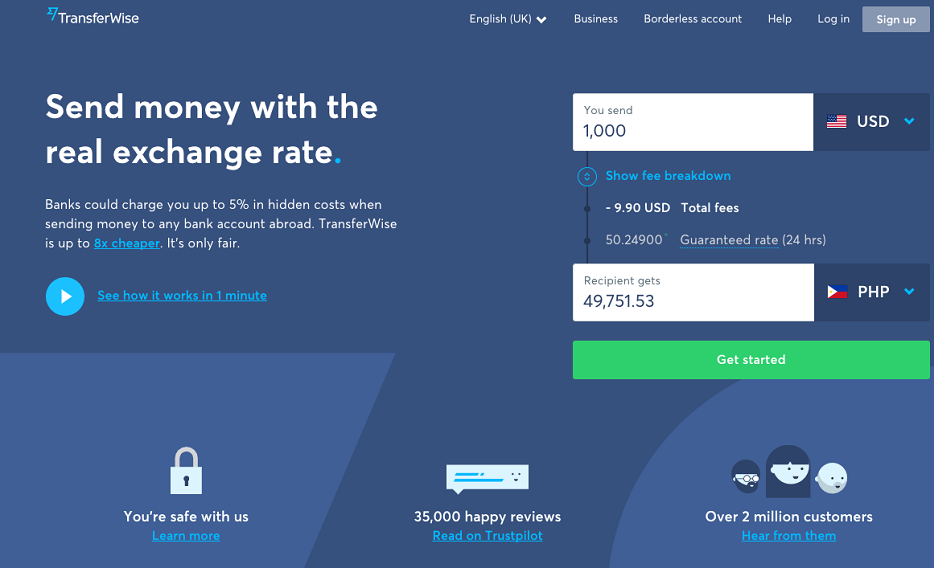 For the hassle-free UK to India online money transfers, it is essential to know as much about the money transfer process as possible. This post talks about five basics terms that every sender should know about before initiating an online transfer.
If you are an Indian working in the UK with family back in India, online transfers are an excellent way to send funds back home regularly. There are now reputed banks that offer international remittance services at highly competitive exchange rates and low transfer fees. Transfers made through banks are also completely secure and faster than most other modes of remittance.
But while online transfers are known to be quick and simple, one should know the entire transfer process as thoroughly as possible. If you are new to international remittance, knowing the commonly used terms is the first step in understanding the transfer process. Here is a list of 5 such basic remittance terms-
1 Exchange Rate
This is the rate at which your GBP would be converted into INR. The exchange rate fluctuates 24×7 based on the fluctuations in the forex markets. This means that it is possible for the GBP/INR rate to change from the moment you initiate the transfer to when it reaches your beneficiary in India.
However, some Indian banks offer guaranteed rates that remain the same throughout the transfer. Moreover, some of them also offer rate calculators to help you know the exact amount your recipient will receive as per the current exchange rate.
2 Transfer Fee
You will also be required to pay a transfer fee for sending funds to India. This is the fee charged by the service provider. This can either be a flat fee or a percentage-based fee based on the amount being sent.
Some of the Indian banks are known for their low transfer fee, which is in the range of 0.50% to 0.65%. Make sure that you do check the transfer fee before initiating a transfer as it can significantly vary between service providers.
3 Beneficiary Details
To make the transfer, you will be required to enter the banking details of your beneficiary. You will need their exact name as per their bank account, bank name, branch name, and bank account number. Most online platforms allow you to save beneficiary details so that you don't have to enter the details every time you make a transfer.
Always cross-check the beneficiary details before confirming the transfer to ensure that the details are accurate. Any kind of error, especially in the account number, could lead to financial losses.
4 Transfer Duration or Remittance Float
Transfer duration or remittance float is the duration within which the funds would hit the bank account of your beneficiary in India. This too, can vary between the type of remittance service and service provider you select.
There are now banks that offer the same-day UK to India money transfer services. Prefer such banks for faster transfers.
5 Tracking Number
Once you send money to India from the UK and the transfer is confirmed, you will receive a unique alpha-numerical tracking number. This tracking number can be used to check the status of your transfer at the online portal of your service provider.
Prefer service providers that offer transfer tracking feature as it makes the transfers transparent and also allows you to provide accurate details about the arrival of funds to your beneficiary in India.
 Knowing the Right Way to Send Money from the UK to India
As with anything related to money, try to be a little more careful with international money transfers so that your money reaches your family in India in a safe, convenient, and timely manner.
Understand the terms, like the ones listed above, as clearly as possible as they will make it easier for you to understand the whole money transfer process in detail. This will help in significantly increasing the simplicity and safety of all your UK to India transfers.